Miembro Destacado
This month Member InFocus speaks with
Rodney Schatz, Peltier Winery, Acampo California
We talk to Rodney Schatz, owner of the Peltier Winery which describes itself as "an innovative, cutting edge winery and custom crush facility" with a mission to "produce and create outstanding wines from our sustainably farmed, certified green, estate grown vineyards".
Tell us something about your winery and your main revenue streams?
We are an 1,000 plus acre vineyard and a 7,000 ton winery. We sell some of our fruit to other wineries and crush our grapes for winery clients. We are also involved in speculating on the bulk wine market as well. In all we produce around 50,000 cases of either private label or Peltier label wines. But overall 75% of what we handle is bulk wine and 25% is bottled.
Has that changed much in the last five years and if so how why?

Everything has changed for us in the last five years. We are seeing a lot of our old grape contracts not being renewed. There is also the ongoing pressure that 20 plus year old vineyards now need to be replaced as they are full of virus.
To do so means investing $15k to $18k in new vineyards that take time to establish, with land averaging out at around
$35-40k per acre. It's therefore very difficult to maintain the balance, especially when fruit prices are well below the cost of production.
What wine do you mainly make and trade in?
We grow 14 varietals ourselves across our vineyards. The main grapes for us would be Cabernet Sauvignon, Zinfandel, Merlot, Chardonnay and Sauvignon Blanc. After that I see Vermentino and Teroldego as varietals that have a lot of potential. Pinot Noir is our best selling varietal in a bottle.
How was the 2018 harvest in terms of production?
The overall yields for 2018 are above average, but it is still too early to say to give an accurate overall picture. But in general we can say the grapes are in good condition, with good quality fruit. That is the message we are also getting coming through from by all the state bodies. That said may of the late harvest grapes we received from some of our clients did not reach the sugar standards that we are looking for therefore we might see some issues with alcohol levels coming through.
But the harvest is up on 2017, which had similar quality characteristics.
What impact do you think it will have on pricing?
Again it is too early to say, but we will probably see an impact coming through with softer offers and sales.
What are the biggest challenges you face?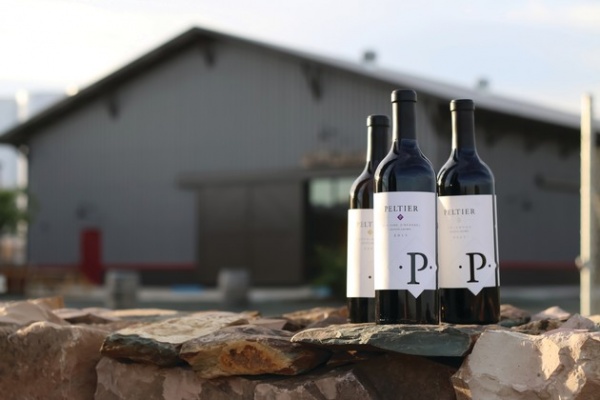 There is no clear path for the right future direction of our business. We could also be faced with the situation of a glut in terms of supply. Then looking outside our control then there is the issue of Brexit. But we also have Trump and what trade negotiations he will pull us out of. China is still a positive for us trade wise. Domestically I think we are going to see the US market become even more about private label and direct to consumer.
How do you keep on top of the issues?
It is very important to stay informed, and try lots of different ways to communicate and find new distribution. The big problem is we don't know where the opportunities now exist. They change constantly and if everyone and everything is is changing constantly it is very difficult to know which is the right path that will lead to success. We look at the main daily news feeds like Lewis Purdue and News Fetch and other multiple other sources that monitor stories. The VINES news service is also very useful. Bank economists also provide monthly insights that are worth keeping on top of.
Where are you selling most of your wine?
Most of our wine is sold in the US and on to other wineries both in bulk, but mostly bottles. We are also doing some business in Mexico, China, the Philippines, Northern Europe and Japan. Sweden is our best export market by far.
What demands are you getting from buyers in your main markets?
It is all the typical questions you would expect. They want the wine but for less money. That said international buyers seem to like and are happy to deal with our current offering. We do not see any new trends such as sparkling being in our favour in the near term in the States. But it is good to see that we are gradually picking up new export accounts.